Inquiring about our School?
Like most schools in the country, our brick and mortar school has been closed for more than a year now. But we are open for business and have been successfully teaching virtually this past 3 quarters.
The good news is, following strict protocols, some students have now returned to the building. WNCS began a modified opening of in-person learning on March 15th with grades Jr. K/Kindergarten, 5th & 6th Grades & the High School.   Mid April the rest of the grades will return to in-person learning with a 5 – day schedule.
Our annual Open House, however is still on hold.  We are brainstorming ways we can reach out to you and showcase our school while still being COVID cautious. Perhaps as weather warms we can have an outdoor meet and greet with interested parents and the WNCS Staff.
You can also contact the school secretary – Bonnie Cowley at 301-518-3628 or by email to arrange a tour and receive additional information.
In the meantime, please enjoy these videos done 4 or 5 years ago about our school.  Though old, they still speak to what we do here at WNCS.
We wish you and your children health, safety and peace during this difficult time and hope to have the open house at a later date.
The Washington New Church School may be just what you are looking for!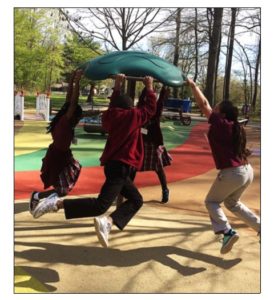 Strong Academics with a Uniquely Christian Focus
Deeply committed teachers
Small class sizes
Art, music and play
Affordable tuition
Aftercare available
CONTACT us for more information.  Call 301-464-5602 or check out our  School Website:  www.wncschool.org.  The Washington New Church School, 11014 Chantilly Lane; Bowie, MD  20721
Serving grades Jr. K – 10-12th – The Washington New Church School is enrolling for 2021-2022 school year.  Application deadlines JrK – Kindergarten August 1, 2021;  grades 1-12 – April 30, 2021. Late enrollments considered on a case by case basis.